Jesus Plus Nothing Bible Studies
The Knowledge of the Holy: An introduction - Knowing the Almighty
by I Gordon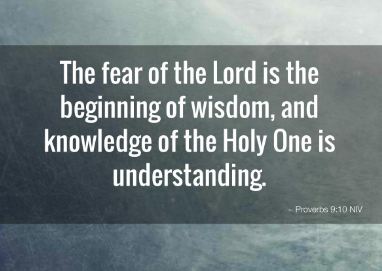 In 1961 A.W Tozer wrote a book called 'The Knowledge of the Holy' which explored the character and attributes of God. I came across and read this book recently and there were some thoughts early on in the book that triggered my own desire to write this short study series about knowing the Holy One. Here are a couple of quotes that spoke to me:
"It is my opinion that the Christian conception of God current in these middle years of the twentieth century is so decadent as to be utterly beneath the dignity of the Most High God and actually to constitute for professed believers something amounting to a moral calamity." (Knowledge of the Holy, page 10)
Now those are quite strong words which he wrote around the middle of the twentieth century. So what do you think? Is that a true quote? Do you think this quote still applies today? Has the Church solved this issue in the subsequent 60 years? Or has it in fact gone backwards in it's knowledge of the Holy One? It is my belief that A.W Tozer was spot on and would turn in his grave if he saw what passes as Christianity today. Things have got progressively worse as an 'instant society' spends less time and has less patience in getting to know the One who created the whole Universe. Tozer's call back then still applies today:
"The heaviest obligation lying upon the Christian Church today is to purify and elevate her concept of God until it is once more worthy of Him - and of her." (Knowledge of the Holy, page 12)
Now this study series is not going to be about pointing out all that is wrong with current Western Christianity. I simply want to explore some themes based around the nature and character of God, how he reveals Himself and how we get to know Him. In many ways these things should be Christianity 101. But because of a lack of understanding among many that claim the name of Christ today, sometimes it is important to re-establish the foundations once again!
Can finite man know the infinite God?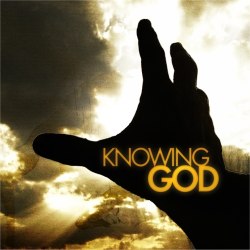 "Can you fathom the mysteries of God? Can you probe the limits of the Almighty? (8) They are higher than the heavens--what can you do? They are deeper than the depths of the grave--what can you know? Their measure is longer than the earth and wider than the sea." (Zophar in Job 11:7-9)
"Oh, the depth of the riches both of the wisdom and knowledge of God! How unsearchable are His judgments and His ways past finding out!" (Paul in Romans 11:33)
So let's start with the basics - Can we know this God? On the one hand, when considering the perfection of all His attributes and His limitless knowledge and power, we can only, humbly, say no. Zophar, in the book of Job asks that very question as stated above - Can you probe the limits of the Almighty? The fact is that as limited, fallen human beings we can only scratch the very surface. Even the Apostle Paul, who was given great revelation and insight into the character and ways of God, could still only sit back when considering the vastness of the Almighty and say 'how unsearchable are His judgments and His ways are past finding out!' So in terms of the wonder of this One we call God, it will take eternity (and more so if there was such a thing!) to begin to grasp the greatness of our God.
And yet here is the thing... He WANTS to be known! He wants His creation to know Him. Back in the garden of Eden He actually walked and fellowshipped with man (Gen 3;8). So while the fullness of His power, wisdom and glory are beyond our compression, that which He has revealed to us, on a level that we can grasp and understood, is to be desired and apprehended by us - His creation. Here is an interesting verse hat Jesus spoke to His own disciples shortly before going to the cross. He said:
John 17:3 Now this is eternal life: that they may know you, the only true God, and Jesus Christ, whom you have sent.
In other words Jesus said that the very essence of eternal life is knowing the Father and His Son - Jesus Himself. So eternal life wasn't defined in terms of length or even quality but in terms of relationship - a connection to the One who in His very being IS LIFE itself! So do you have that burning desire to know God more and more? Is that a priority in your life? While the distractions are many and varied, it is worth remembering that that is the very purpose for your creation. The primary and most essential responsibility of any human being is to know the One who made them. Look at what God said through His prophet Jeremiah about this:
Jeremiah 9:23-24 This is what the LORD says: "Let not the wise man boast of his wisdom or the strong man boast of his strength or the rich man boast of his riches, (24) but let him who boasts boast about this: that he understands and knows me, that I am the LORD, who exercises kindness, justice and righteousness on earth, for in these I delight," declares the LORD.
Wisdom, power and riches are all high up in the list of things to which mankind boast and takes pride in. God says no. But here is something that mankind can be proud of - that they have come to know and have a relationship with the Almighty. That is the desire that we need to have. That is what men and women of faith in ages past were commended for. Let's have a look at some characters who had this desire.
Bible characters who have truly desired to know God
Now this is going to be a very subjective list! It is not in anyway complete or substantial but just has a handful of characters that came to mind as I asked myself the question 'who in the Bible stands out as someone that really wanted to know God?' So think about that yourself for a little while. Who truly desired to know this limitless God? Alright, that's a little while! Here are seven characters that came to my mind...
Enoch: The great testimony of this man is that he was one that 'walked with God' all his days. 'Walk' in this context indicates intimacy, fellowship and obedience. He is one that sought God, found Him, and was commended for it as one who pleased God! (Heb 11:5)

Moses: Moses' great desire was expressed in his request for God to 'show me your glory!' (Ex 33:18) he was one who truly wanted to know the character, attributes and majesty of the God he served... and He was not disappointed!

Joshua: I like what we learn about Joshua from this one scripture alone: 'So the Lord spoke to Moses face to face, as a man speaks to his friend. And he would return to the camp, but his servant Joshua the son of Nun, a young man, did not depart from the tabernacle.' (Ex 33:11)
David: Here was a man after God's own heart! David often wrote of his desire to know God as expressed in his many Psalms. Psalm 63 is one such Psalm where he states: My soul thirsts for You, my flesh yearns for You, In a dry and weary land where there is no water. Thus I have seen You in the sanctuary, To see Your power and Your glory. Because Your lovingkindness is better than life, My lips will praise You.

Daniel: Here also was a man who set himself to seek and know the Lord (Dan 6:10). He was one that was able to hear and receive revelation from heaven. In fact the heavenly assessment of Daniel was one that said he was a 'man highly esteemed' (Dan 10:11,19)

John - Jesus' disciple John also is shown to be someone that truly desired to know the Lord. This is clearly seen in the gospels where John is often pictured next to Jesus, or leaning on his bosom (John 13:23) He often spoke about himself as 'the disciple Jesus loved' (John 13:23, 19:26, 20:2, 21:7) And just reading his gospel shows a depth and subject matter that indicates that there was something different about this disciple!

Paul: Paul was given great revelation concerning God and that only increased his desire to know more! This is summed up in his great plea statement 'I count all things to be loss in view of the surpassing value of knowing Christ Jesus my Lord... I want to know Him and the power of His resurrection...' (Phil 3:8,10)
So what about you? Would you place your name amongst this list of people that desire to know God better? I'm not asking whether you are a Moses or a David or an Apostle Paul. They were giants in the history of faith and were equipped and enabled by God for the special calling that was upon their life. But anyone, and everyone, can have a heart for God and a desire to know Him better. He is no respecter of persons and is not far from any of us.
What do the scriptures say about knowing God?
Let's look at a few scriptures that speak of the blessing and importance of knowing God.
Proverbs 2:1-7 'My son, if you will receive my words And treasure my commandments within you, (2) Make your ear attentive to wisdom, Incline your heart to understanding; (3) For if you cry for discernment, Lift your voice for understanding; (4) If you seek her as silver And search for her as for hidden treasures; (5) Then you will discern the fear of the LORD And discover the knowledge of God. (6) For the LORD gives wisdom; From His mouth come knowledge and understanding. (7) He stores up sound wisdom for the upright; He is a shield to those who walk in integrity'
This passage combines the importance in knowing God with the blessing of doing so. Firstly, in regard to its importance, Solomon tells us that we need to incline our hearts and seek for God's ways and understanding as a man would search for silver and hidden treasures. And yes, it is that important! The fact is that knowing God is worth far more than gold or rubies for it holds value for both today and into the day of eternity. When we apply ourselves and have a heart to really want to know, the Bible promises that we will discover the knowledge of God. And with that comes the blessings of wisdom and understanding.
Colossians 1:9-10 For this reason we also, since the day we heard it, do not cease to pray for you, and to ask that you may be filled with the knowledge of His will in all wisdom and spiritual understanding; (10) that you may walk worthy of the Lord, fully pleasing Him, being fruitful in every good work and increasing in the knowledge of God.

Paul prayed for those in Colossae that they would be filled with the knowledge of God in all wisdom and understanding. Is that something you pray? You will see from the Oswald Chambers quote the end of prayer is not things but God. Not what you can get from Him but what you can get of Him. You will see also that there is a practical outworking of this knowledge as well. Paul continues saying 'that you may walk worthy of the Lord, pleasing Him, being fruitful in every good work.' All of these things are important and stem from knowing God.

"If God sees that my spiritual life will be furthered by giving the things for which I ask, then He will give them, but that is not the end of prayer. The end of prayer is that I come to know God Himself."
Oswald Chambers
2Pet 1:2 Grace and peace be multiplied to you in the knowledge of God and of Jesus our Lord.
Peter tells us that grace and peace are MULTIPLED in the knowledge of God. In other words, as we grow in our understanding and relationship with the Lord, so our experience of His grace and peace will be multiplied. I like that word 'multiplied'. it is not just added or increased... it is multiplied. Whatever measure of grace and peace you currently know is NOT all that there is!
What do the scriptures say about NOT retaining the knowledge of God?
It is also worth seeing what the Bible says about those that do not want to know God. Job struggled with the prosperity of the wicked who despised the knowledge of the Holy. He said that they did not desire the knowledge of God nor could they see any benefit from it. More than likely you will know many people that fit into this category. It is obviously an ancient problem! Here is what Job said:
"They say to God, 'Depart from us! We do not even desire the knowledge of Your ways. (15) 'Who is the Almighty, that we should serve Him, And what would we gain if we entreat Him?' (Job 21:14-15)
And yet, in the speech, he saw how quickly their fortunes could change when suddenly, in a moment, their life would be over and they would find themselves in the place of the dead.
Job 21:13 "They spend their days in prosperity, And suddenly they go down to Sheol.
Solomon, who knew a thing or two about wisdom, spoke of the present day consequences for those that rejected the knowledge of God:
Proverbs 1:29-31 Because they hated knowledge And did not choose the fear of the LORD. (30) "They would not accept my counsel, They spurned all my reproof. (31) "So they shall eat of the fruit of their own way And be satiated with their own devices.
'They shall eat the fruit of their own way' - In other words, there is a reaping to be had for sowing the seeds of despising the knowledge of God. The Bible says they shall be satiated with their own devices. This word 'satiated' can mean to be utterly full or it can mean to have had too much - as in eating a glut of food to the point of feeling unwell. In other words, God will give them over to their own ways and thoughts to the point that it will become sickening to them. This is also expressed in the New Testament where the Apostle Paul spoke of the impact in this life for those that will not retain a knowledge of God:
Rom 1:28 Furthermore, since they did not think it worthwhile to retain the knowledge of God, he gave them over to a depraved mind, to do what ought not to be done.
Conclusion
So we have seen that we know Him to the degree that He has revealed Himself to us. We have also seen that God desires for us to know Him and has told us that it is more important that seeking for silver and gems. We have also looked briefly at different characters who had a heart that desired to know God more intimately. They desired to fellowship with Him and know the character, attributes and ways of God more clearly. But how? How do we come to know Him? That is what we will look at in the next study. We will explore the revelation of God in the person of Christ and the important of revelation in knowing Him..
---